If you like this post or any of the other posts you see here, consider a donation to the SportsPaper Patreon campaign. With your help I can make this site even better!
---
There has been no shortage of well-meaning sports guides directed at the fairer sex over the years, and this 1966 Birds Eye Ladies' Guide to Football is no exception. What makes this one worth looking at, however, is the collection of great illustrations. Let's start with the cover, which features the Baltimore Colts: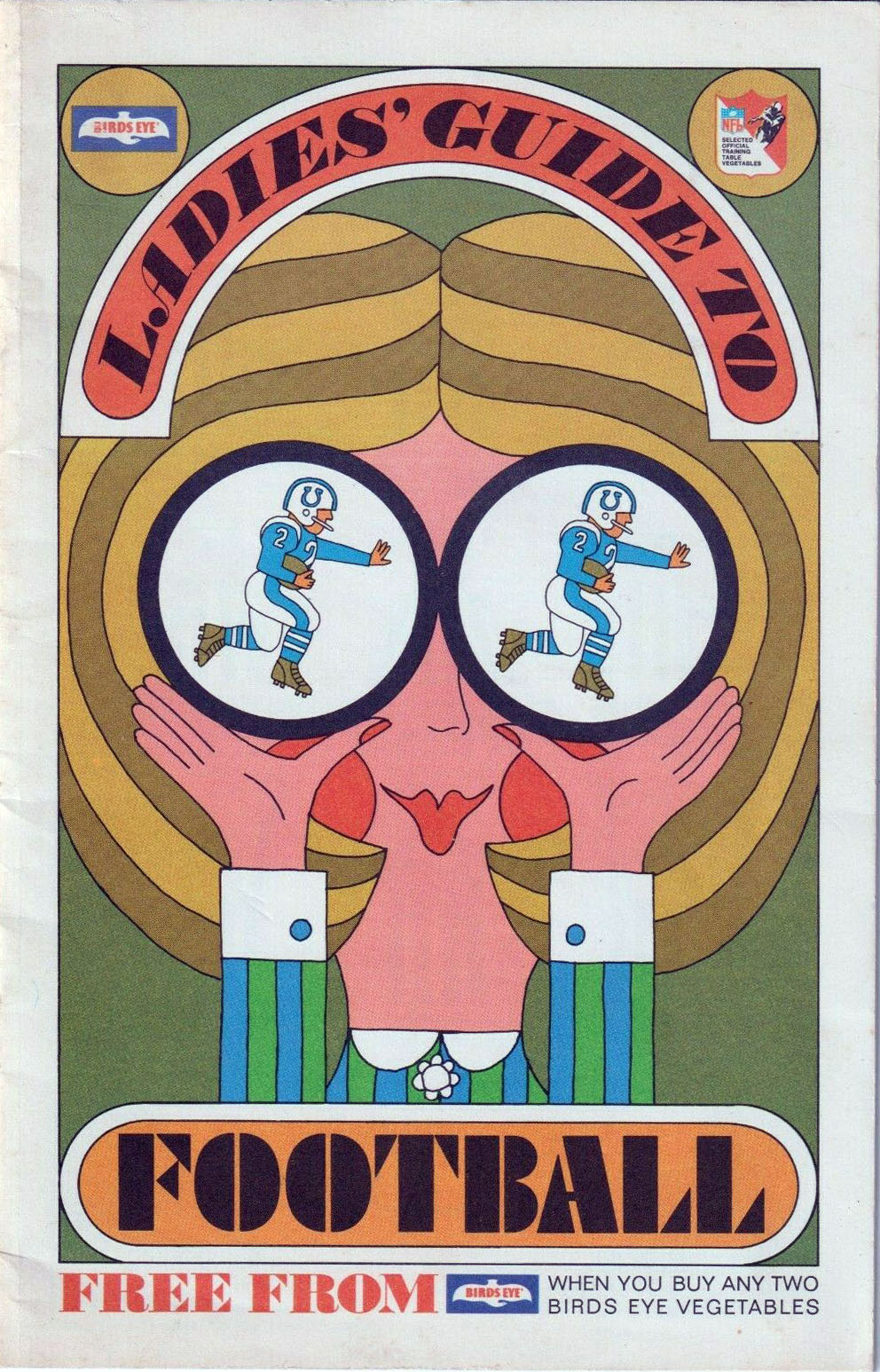 If this doesn't make you feel all kinds of groovy and mod I don't know what to tell you. Oh and notice that Birds Eye was at one time the official training vegetables of the National Football League.
Moving on, here is a collection of common game signals delivered by just the most adorable referee ever.
Next up is a position breakdown for offense and defense, complete with period accurate renderings of the Dallas Cowboys and Cleveland Browns uniforms.
Not to be left out, these two pages of general game information include great drawings of the Philadelphia Eagles, Chicago Bears, St. Louis Cardinals, and Los Angeles Rams.
Last but not least we have a very helpful glossary of terms. It's funny to note how this is just as informative today as it was almost 6 decades ago.