If you like this post or any of the other posts you see here, consider a donation to the SportsPaper Patreon campaign. With your help I can make this site even better!
---
The American Hockey League's Nova Scotia Voyageurs played Halifax from 1971 — when they moved from Montreal — through 1984. For the entirety of their existence they were an affiliate of the NHL's Montreal Canadiens.
This program for the Vees (as they were often called) is from the 1977-78 season, when the team was defending its two straight Calder Cup wins. It was a good season for Nova Scotia, but they failed to repeat as champions when they were eliminated in the second round of the AHL playoffs by the Maine Mariners.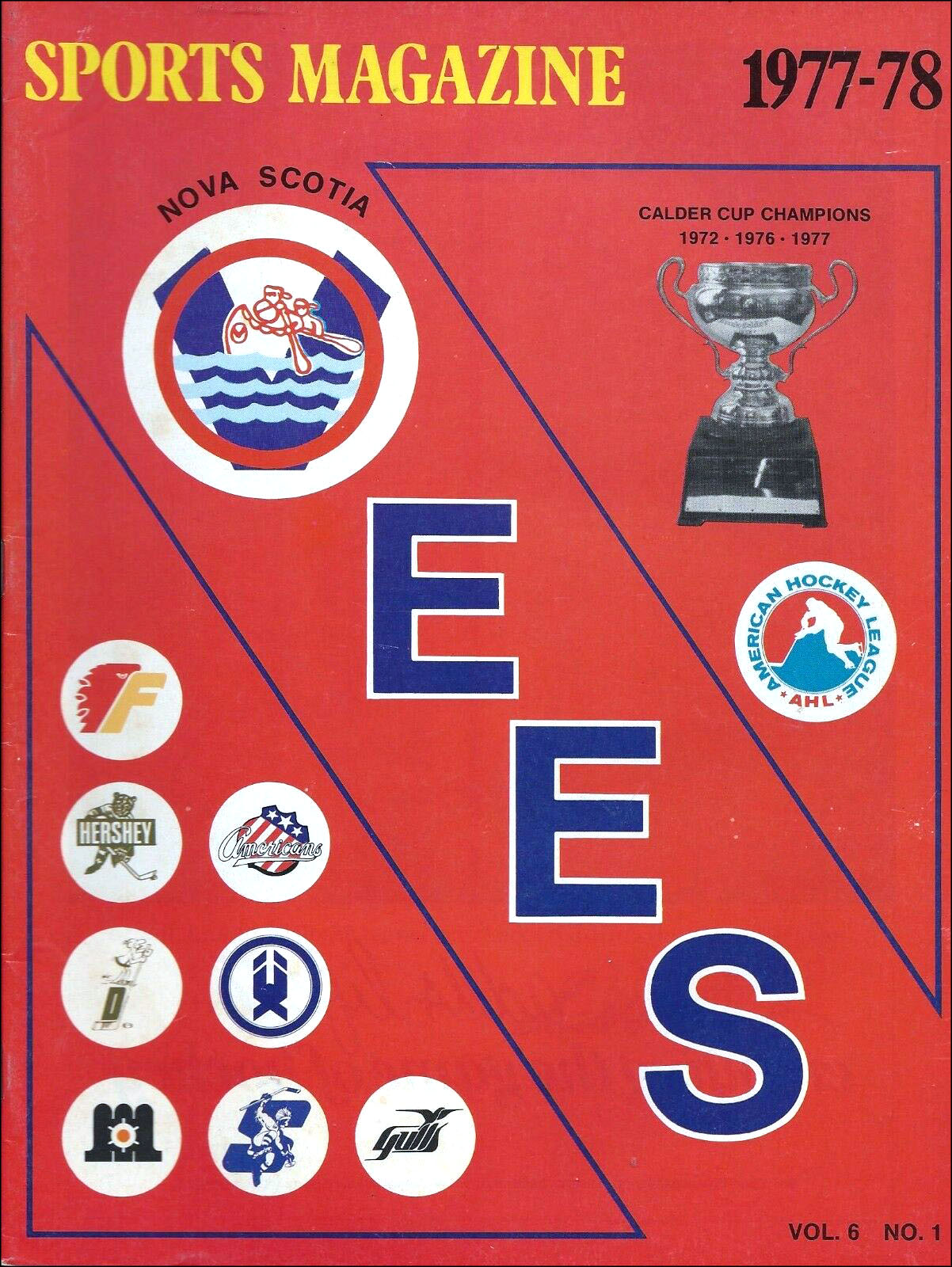 The Canadiens moved the club in 1984, when they became the Sherbrooke Canadiens. Since 2017 the club has played in the Montreal suburb of Laval.