If you like this post or any of the other posts you see here, consider a donation to the SportsPaper Patreon campaign. With your help I can make this site even better!
---
March Madness is upon us once again and before long the NBA playoffs will be tipping off. So it's back to the hardwood for this edition of Magazine Rack. This cover comes from a 1972-73 basketball annual published by Complete Sports Publications.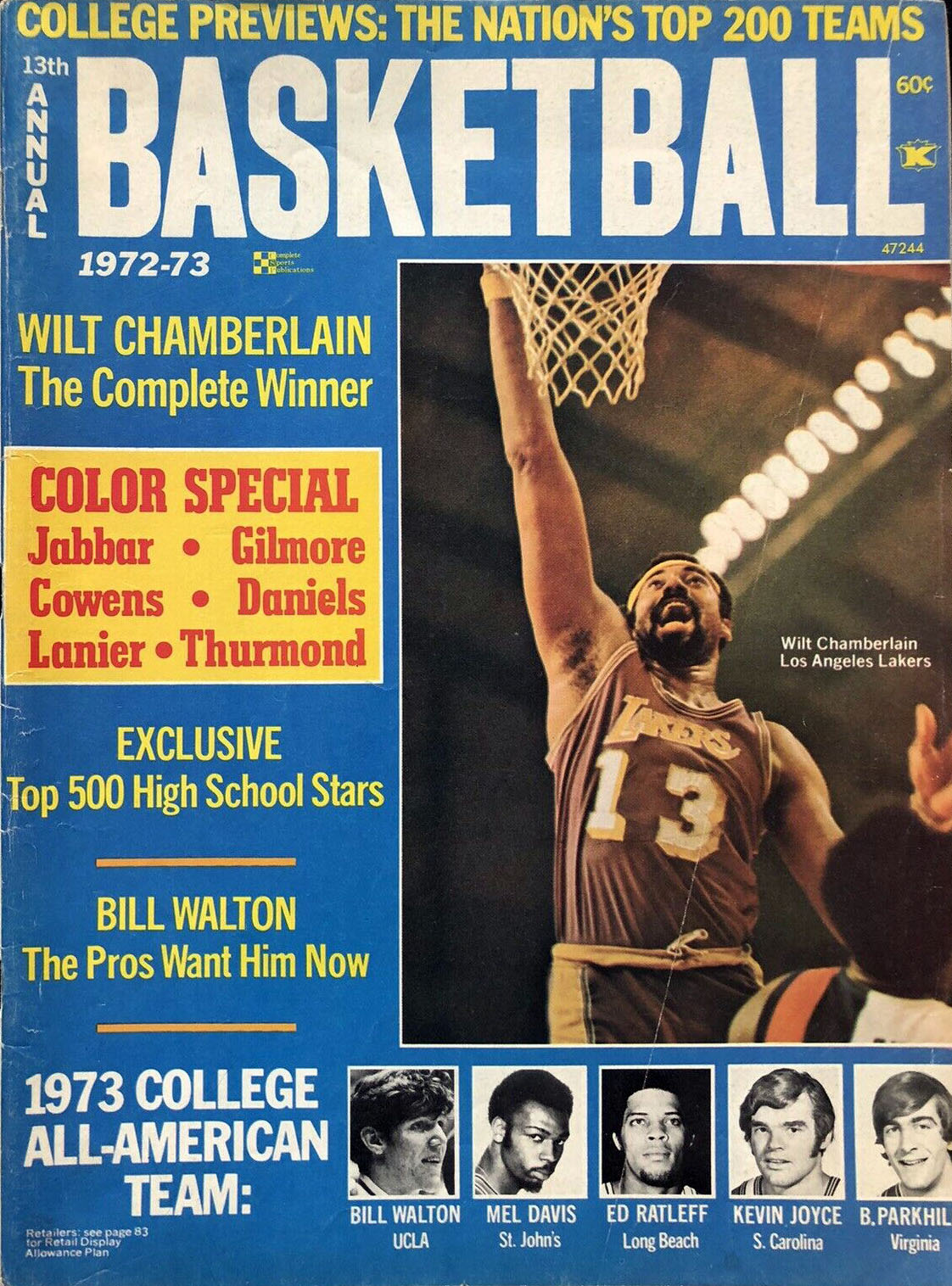 Los Angeles Lakers legend Wilt Chamberlain, about to begin his last season as a player, is featured most prominently. The bottom features college standouts Bill Walton, Mel Davis, Ed Ratleff, Kevin Joyce, and Barry Parkhill.