If you like this post or any of the other posts you see here, consider a donation to the SportsPaper Patreon campaign. With your help I can make this site even better!
---
2020 has been an unprecedented year in the world of sports, and English Football is no exception. Due to the COVID-19 pandemic, EFL League One made the decision in April to suspend its 2019-20 season indefinitely. On June 9th the season was ended outright.
The effect of this was to freeze the league table and automatically promote the top 2 clubs. Playoffs to determine the third club to earn promotion to the League Championship were held in July. Altogether the following three clubs earned the right to play in the League Championship next season: Coventry City, Rotherham United, and Wycombe Wanderers.
To celebrate the occasion here are sample program covers for Coventry and Rotherham from the last season they were in the Championship. Wycombe Wanderers have never before played in the second tier of English football so there isn't really a relevant cover to share.
---
Coventry City (2011-12)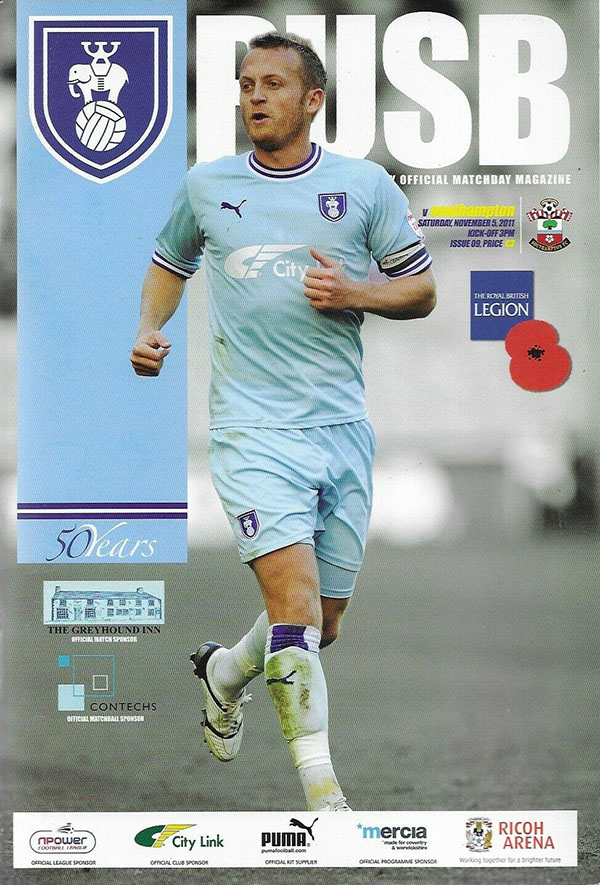 Rotherham United (2018-19)